British Butterflies
Greeting cards featuring paintings by award winning artist Richard Tratt, SWLA. 6 x 6 inches (150mm x 150mm), blank inside printed on white FSC approved paper and brown recycled envelope with (optional) cello wrap. On the back of each card are details about the butterflies and their natural habitat. RETAILERS: 2021 FREE SPINNER OFFER WHEN YOU ORDER FULL SET OF BUTTERFLY CARDS. Please email for details.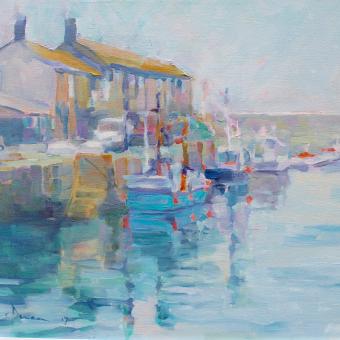 LD45
LD45 Boats, Lyme Harbour
Art landscape Greeting card, blank inside 150 x 150mm square. Individual white envelope and cello wrap.